Free Video Editor VSDC: Advanced Tools for Professional-Level Video Editing
The world of video editing has evolved significantly in recent years, with both amateur and professional filmmakers demanding more powerful and accessible tools to enhance their creations. One such tool that has gained popularity is the VSDC Free Video Editor. With its advanced features and capabilities, this software provides users with professional-level editing capabilities without the need for expensive equipment. In this article, we will explore the key features of VSDC and how it can elevate your video editing skills.
read more

: VSDC Free Video Editor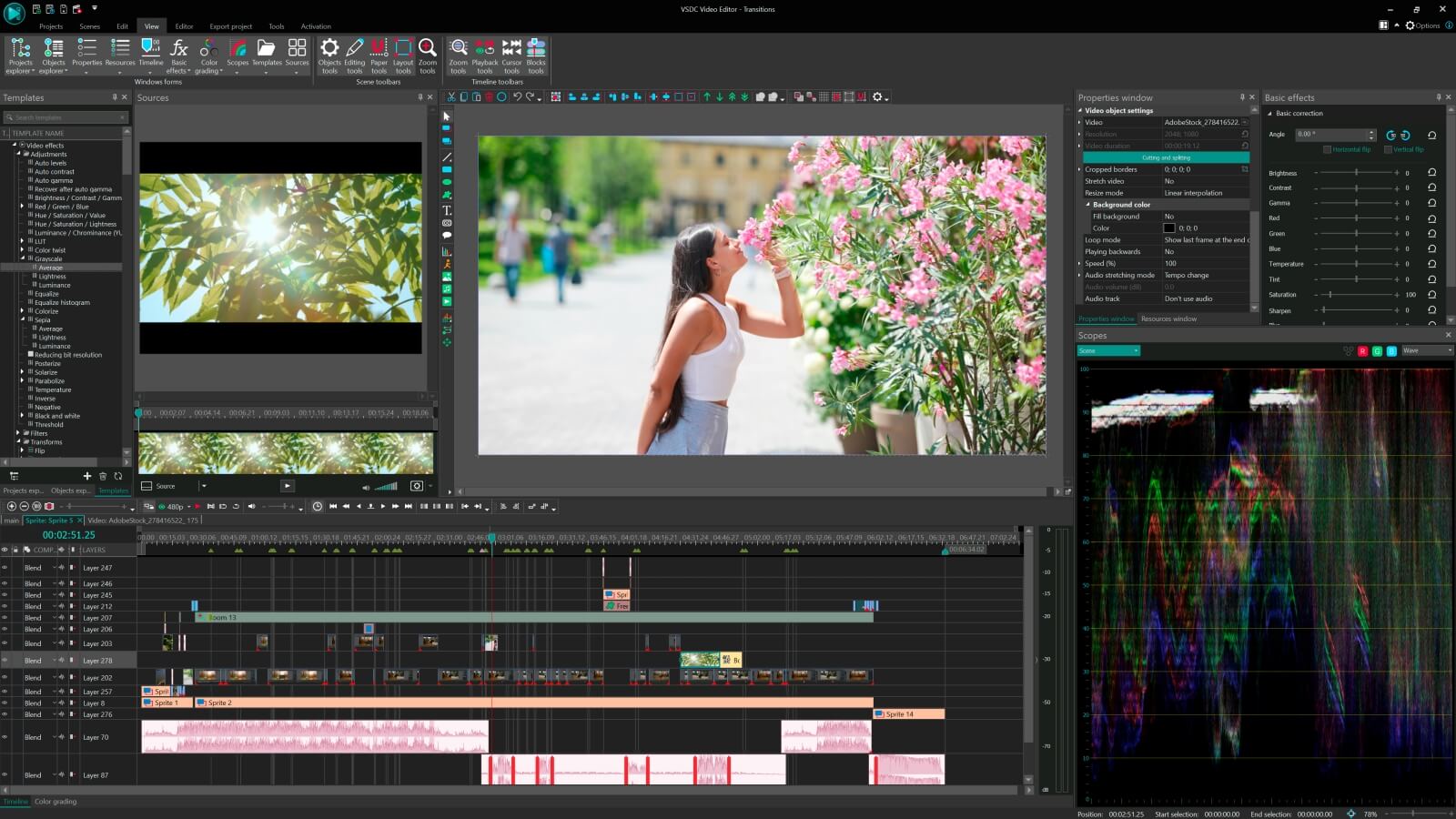 Intuitive User Interface
One of the standout features of VSDC is its user-friendly interface. Upon launching the software, you are greeted with a clean and organized workspace that is easy to navigate. The intuitive layout allows users, both beginners and experienced editors, to quickly familiarize themselves with the various tools and functions available.
You can easily import media files, arrange them on the timeline, add special effects, transition effects, and perform advanced editing tasks without any prior experience. This simplicity in design is what sets VSDC apart from other video editing software in its category.
Advanced Video Editing Tools
VSDC is equipped with a wide range of advanced video editing tools that allow you to achieve professional-level results. The software supports a broad selection of video formats, enabling you to work with any footage you have, regardless of its source or resolution.
Users can seamlessly cut, trim, and merge video clips, adjust video parameters such as brightness, contrast, and saturation, and apply color correction techniques to enhance the overall visual quality. Additionally, VSDC offers advanced audio editing capabilities, including the ability to remove background noise, adjust volume levels, and synchronize sound with visuals.
Furthermore, VSDC features a variety of video effects, including filters, transitions, and overlays, which can add artistic flair to your videos. You can experiment with different effects and customize them according to your preferences to create unique and visually appealing content.
Special Effects and Animation
VSDC goes beyond basic video editing and offers users the ability to add special effects and create stunning animations. The software includes a vast library of effects, such as motion blur, glows, and shadows, which can be applied to individual clips or the entire video. With these effects, you can transform ordinary footage into captivating visuals.
Moreover, VSDC allows you to create complex animations using keyframes. Keyframes enable you to set specific points in the timeline to define the position, scale, and rotation of objects or even control special effects. This feature is particularly useful for achieving smooth transitions and dynamic movements.
Export and Sharing Options
Once you have completed your video editing project, VSDC offers various export options to suit your needs. You can save your edited video in multiple formats, including MP4, AVI, and MOV, ensuring compatibility with different devices and platforms. The software also allows you to optimize your videos for online platforms, such as YouTube, Vimeo, and social media, by providing presets for specific platforms.
In addition, VSDC supports DVD and Blu-ray burning, enabling you to create high-quality discs for personal or commercial use. The software provides powerful export settings, allowing you to customize the resolution, bitrate, and other parameters to achieve the desired output quality.
Conclusion
VSDC Free Video Editor is a powerful and versatile tool that offers advanced features and capabilities for professional-level video editing. Whether you are a beginner looking to explore the world of video editing or an experienced filmmaker seeking a cost-effective solution, VSDC is a worthwhile choice. With its intuitive user interface, advanced editing tools, special effects, and export options, this software empowers users to create visually stunning videos that leave a lasting impact on their audiences.